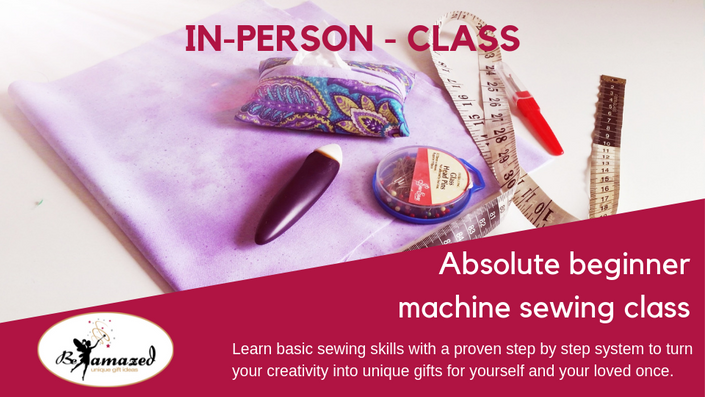 IN-PERSON_Absolute Beginner Machine Sewing Class
Learn basic sewing skills with a complete and proven step by step system to turn your creativity into unique gifts for yourself and your loved once.
Who is this course for?
The absolute beginner
Mums who have inherited or been gifted a sewing machine from their mum, grandmother, husband or friend (or anyone else for that matter) ;)
Busy mums who would like to create something beautiful for their beautiful babies and children.
Everyone who has started their sewing adventure on their own and is feeling overwhelmed or frustrated and needs a helping hand or simply just needs a refresher.
Every creative person who has ever dreamed of creating something unique and personal for themselves or their loved once.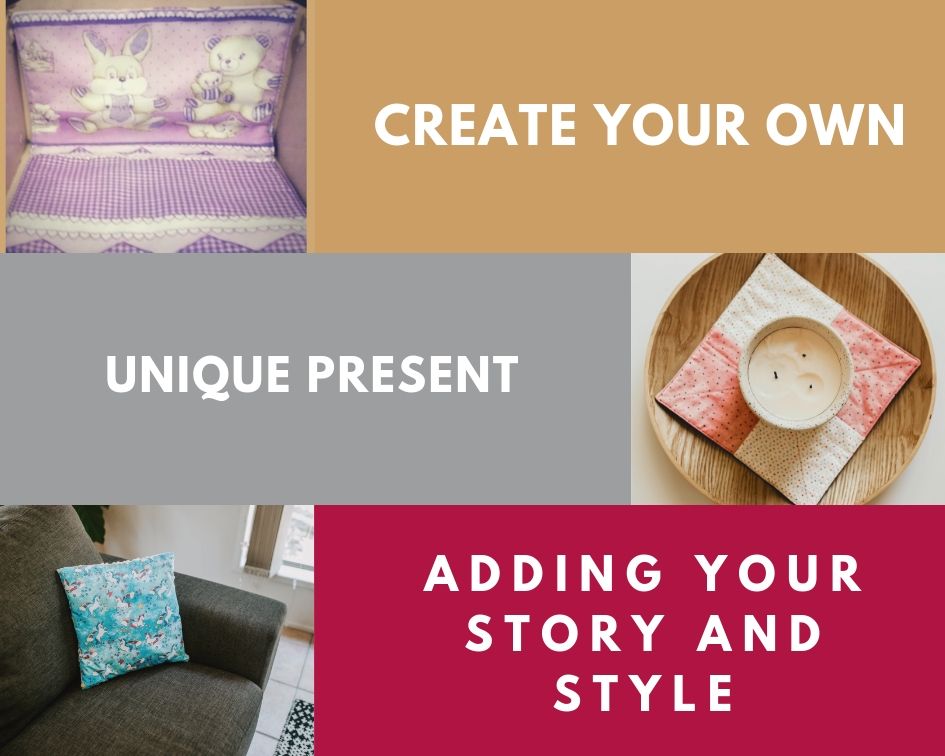 Does this sound familiar to you?
You watched 100s of YouTube videos on how to sew but you still don't feel very confident in tackling your next sewing project and your sewing machine still feels like a stranger to you?
You are frustrated by different tutorials and rather want all the knowledge in one place? Saving you precious time and finally start creating with confidence?
You feel like you'll never understand how to use your sewing machine and would rather sell it than start another project?
You have been gifted a sewing machine but the thought of unboxing it already makes you feel overwhelmed?
If you can see yourself in one or even more of the above statements than this Absolute Beginner Machine Sewing class is made just for you.
Find out what you will learn and how it will change your relationship with your sewing machine and enriches your life with precious and unique gifts for yourself and your loved once.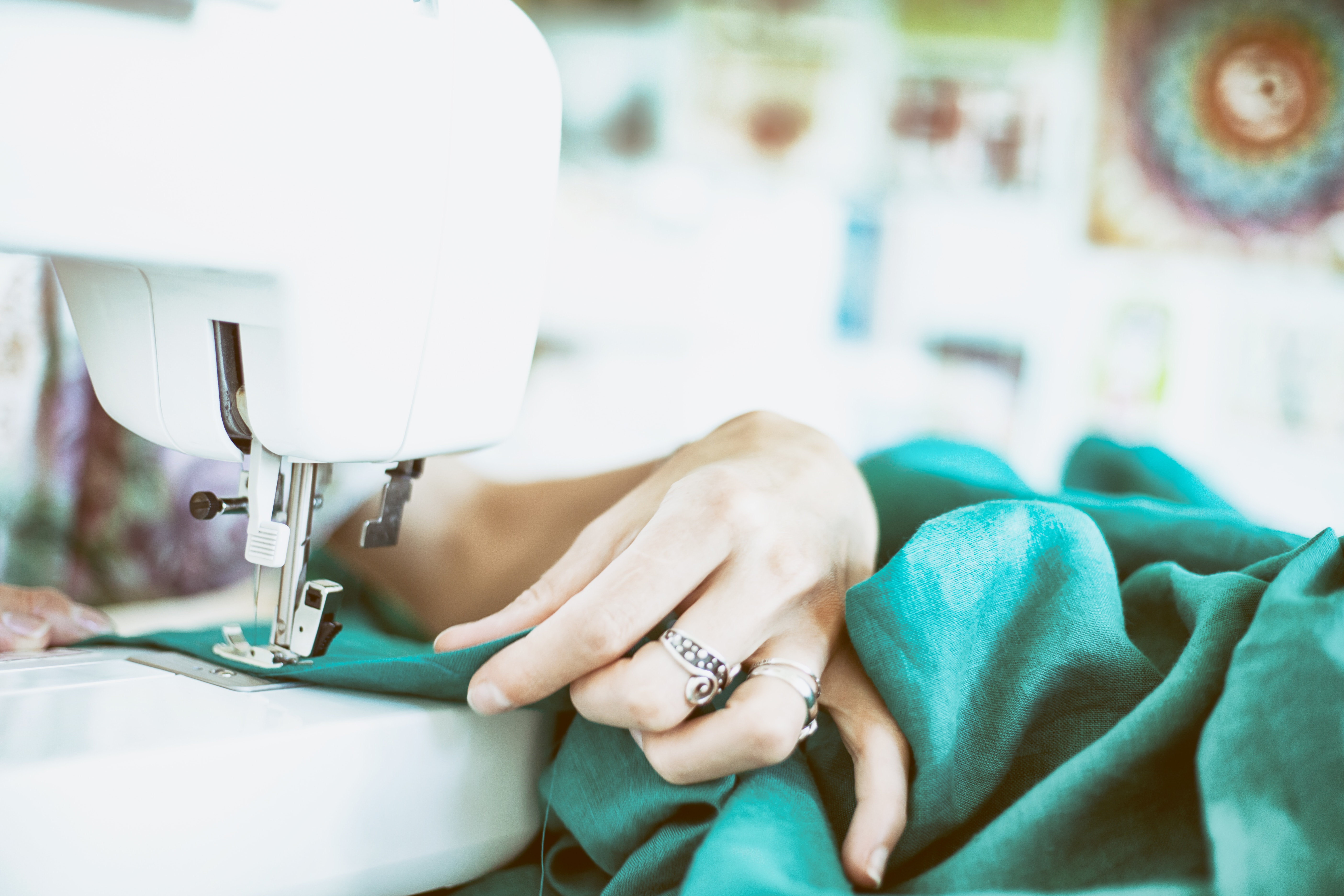 What you're going to learn:
How to set up your machine – from winding your bobbin to threading it
Find out what all the knobs and dials are for
Play around with your machine, see what you can do with it and what stitches it has to offer.
Slowly discover some common seams and learn how to do them.
After all the testing you will create your first successful project for you to keep and to treasure.
Sewing is not just the practical part it also is built on a lot of theoretical knowledge which you will need to know to be successful in your sewing journey. We will cover lots of that in our beginners' class as well. You'll be surprised what there is to know about fabric, thread, needles etc.
And to make sure that you are a confident beginner by the end of the course we will create another 4 projects which will not just teach you more basic techniques but also help you in getting used to your machine and become more confident in your new skill.
This course also includes a booklet that you can print out and place right next to your sewing machine and use whenever you need to re-fresh your memory about anything you have learned in class.
Support beyond our class:
I have created a Facebook group for my students only. In this group you can share your successes, ask questions and so much more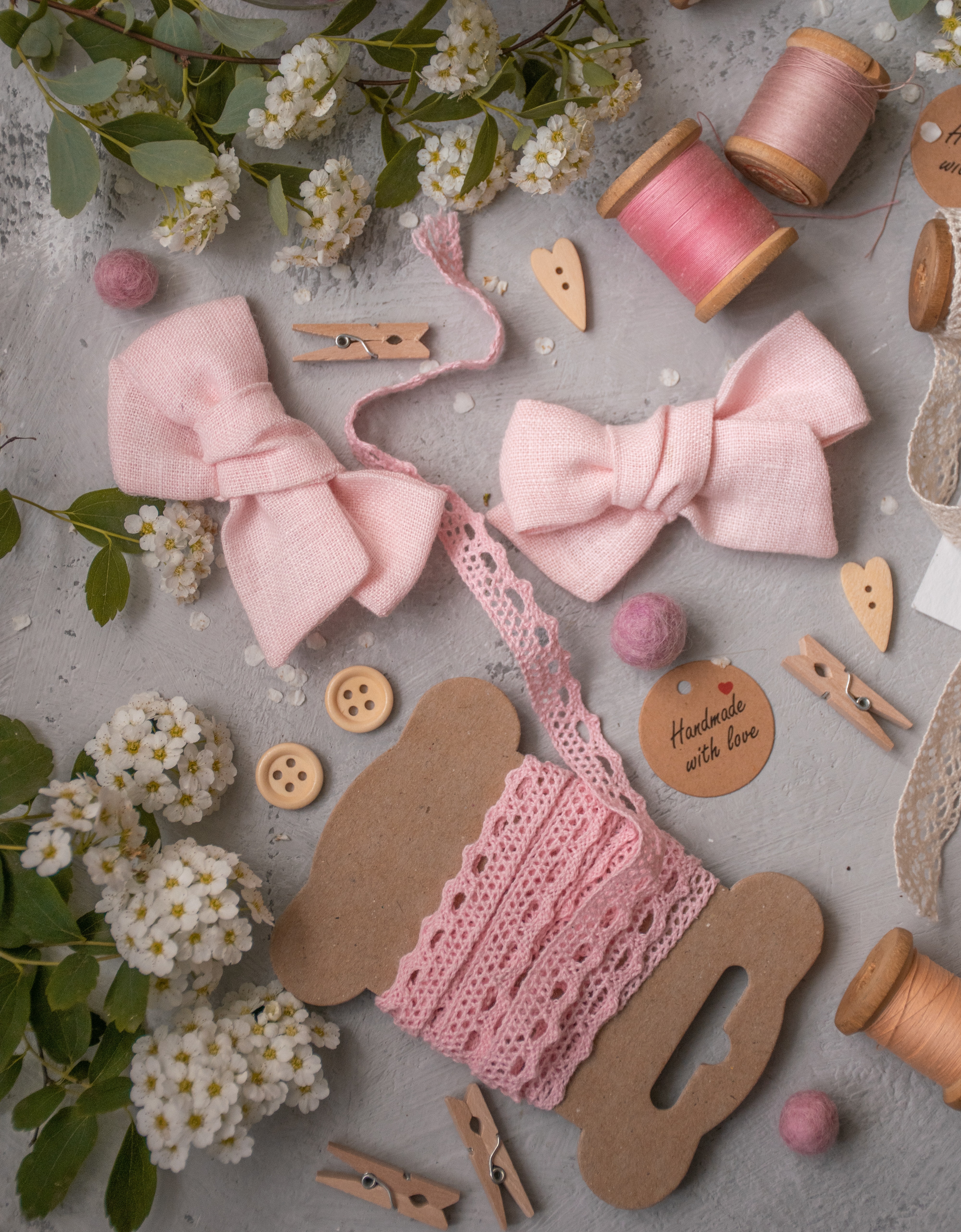 What can I expect by the end of the course?
In the end you are able to thread your machine and know what all the dials are for and when to use them.
You will be able to perform the three most common seams and will know how to adjust your stitches and change between stitches.
You will be a confident beginner and able to sew in simple zippers as in our zipper pouch, create magical and cuddly pillow cases, handy everyday items such as a shopping bag (aka tote bag), drawstring bag or a laundry bag.
The techniques that you learn in this course will enable you to create a huge variety of wonderful and beginner friendly home décor items and simple kids accessories and outfits which you can either keep for yourself or gift to one of your loved once.
All the free beginners' patterns you have been secretly longing for are yours to tackle and to succeed in. 😊
As you have created a strong foundation you can try new more difficult techniques with confidence.
How will it change your life?
Once you create your first projects successfully you will feel the power within you and what you are capable of. Fill your home with positive energy and memorable items that hold your story and your creativity. Unique home décor or gift ideas are so much more powerful than we think. It will not just change your life and how you see things it will also add to everyone's life who you have gifted something to.
Imagine a store-bought gift vs. a gift made by you, with fabric you chose specifically for that person you know and love so much.
Don't wait any longer and transform your home and your way of gift planning and giving.
Your Instructor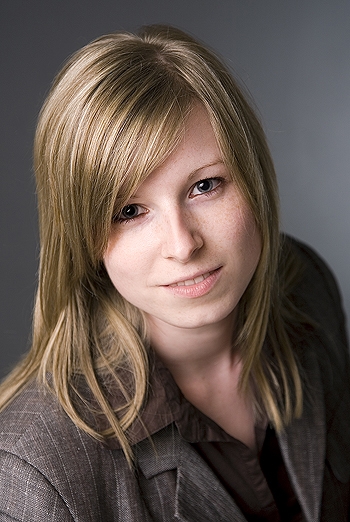 Hi everyone,
I'm Susanne your teacher and guiding hand in this course as well as the owner and founder of Beamazed - Unique Gift Ideas. I learned sewing in school and after years of sewing experience in creating items for myself, family and friends I have gathered a lot of knowledge which I wished I had known right from the start. This would have saved me hours spent on research and experimenting.
My desire to create useful home decor pieces has sparked my passion for quilting and teaching others how to sew. This passion is growing every day the more I create and share it with others.
I have set my path to help people like you to succeed in the best possible way to learn and improve your sewing skills. To keep you motivated and inspired even when experiencing some issues along the way. In my opinion there is nothing better than creating your own handmade item filled with personality, positive energy and your story. Keep those items close as they can give you positive energy on a day when you need it most.
Have a wonderful day and happy sewing!
Sue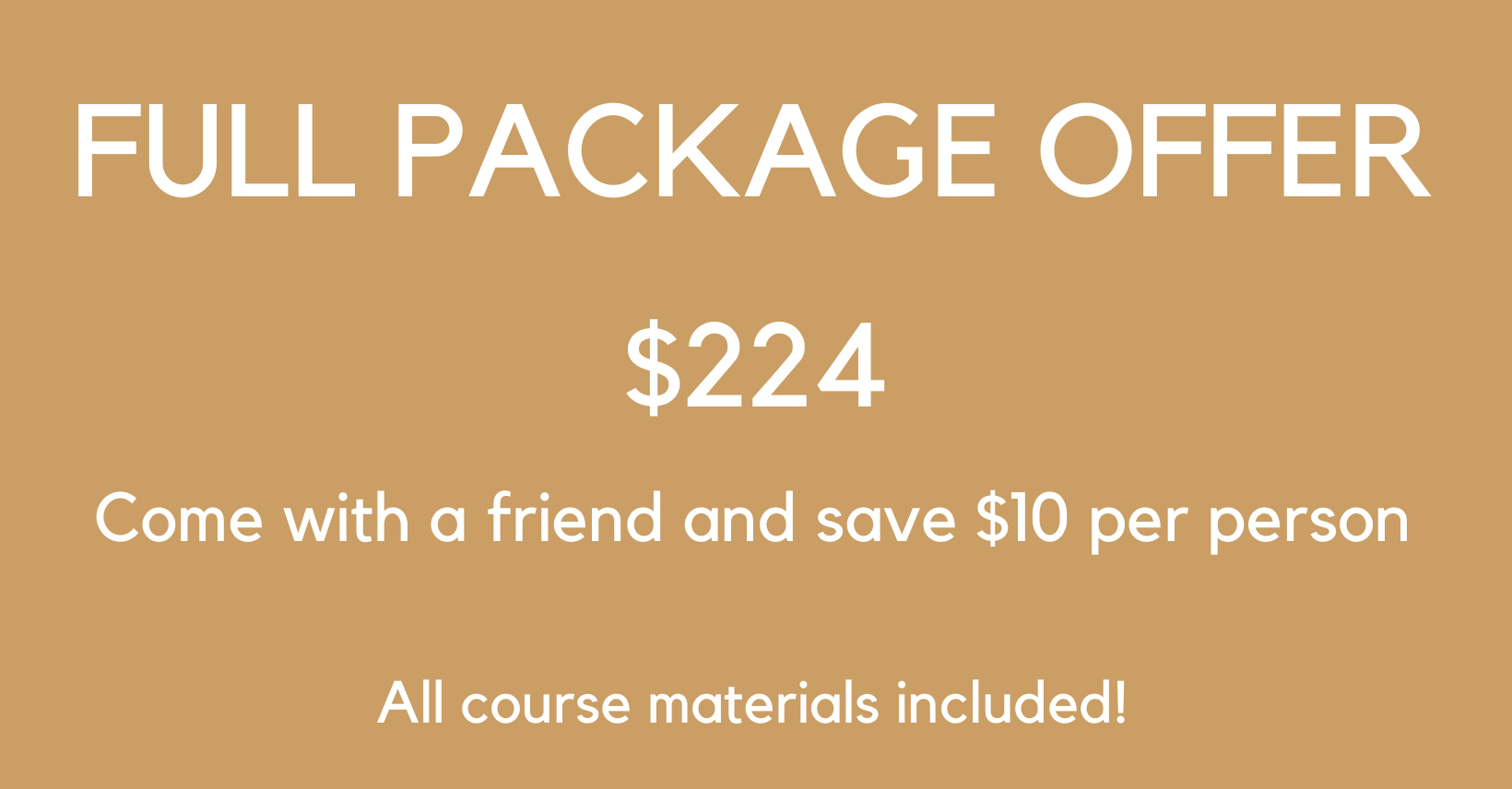 What to bring?
Your sewing machine with instruction manual
Empty bobbins (Make sure the bobbin is suitable for your sewing machine)
Pen and paper
Plain thread
Basic tools such as pins and scissors
If you don't have a sewing machine yet please let me know. Myself as well as the location I'm holding the course do have some spare machines which can be borrowed on the day. Please contact me prior as I will have to double check that they are available. I do encourage students to use their own machines as you are going to use them at home and therefore it is important that you know how to use it.
Course duration?
Day 1: 9am - 12pm.
Day 2: 9am - 4pm
Where are the classes held?
At the moment I'm holding all my in-person classes at the Yakapari Country and Craft Community Centre at The Leap (QLD - Mackay region). This is a wonderful community centre run by local volunteers who also provide coffee, hot and cold food or drinks as well as sweet treats for a small amount (food and drinks only available on weekends).

How many students per class?
To assure the best learning experience the class is restricted to a maximum of 4 students. I need at least 2 students to create a class. Message me and I will schedule something for you and advertise it and we will see who else would like to join or I already have someone on my waiting list who can join your class!
How to book this class?
In-person classes are booked via contacting me directly!
If you are interested please send me an email at [email protected] or send me a request via my Facebook or Instagram booking option and we will schedule something for you and add students from our waiting list and/or advertise it and see who else would like to join! I only need 2 students to create a class!
Payment and cancellation policy:

Full payment is due at the beginning of your first class either in cash or alternatively via Paypal, Master Card, Visa or American Express.
Booking cancellations have to be made at least 4 business days prior to your first class. This way we may be able to fill your space and not disappoint the other students by having to cancel the class due to minimum enrollment not being met.
Make ups may be offered in the next course for the missed subject only. PLEASE NOTE this will only be offered if you have informed me at least 6 hours before class.
If you are keen to learn sewing and create the perfect foundation right from the start email me now and book your spot.